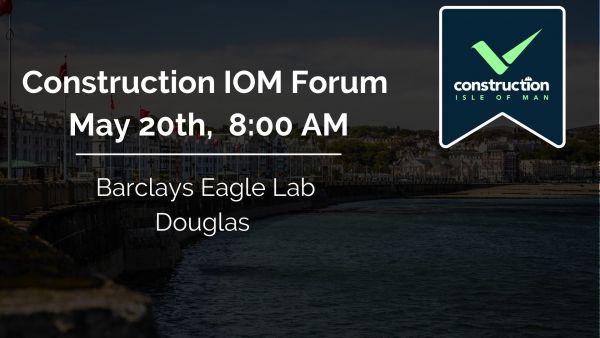 Join us for the April CIOM forum as we host a general update from Construction Isle of Man, and discuss the issues affecting the industry on the island. Everyone is welcome to attend and join the discussion with representatives from the CIOM board of directors.
The forum will be located at our office at Eagle Labs on Friday, May 20th, from 8:00 to 9:00 AM. Free parking is available on the prom for the first 2 hours and our office is only a 5-minute walk away.
If you have any questions, please contact the CIOM office.