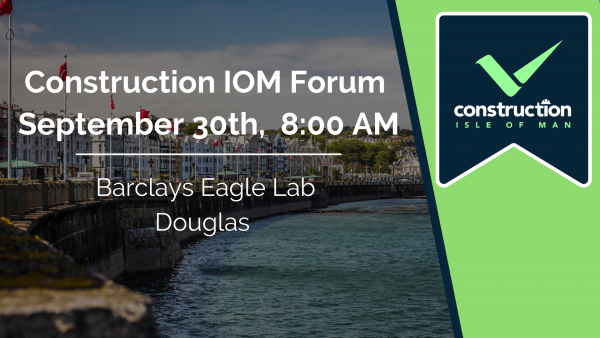 Join us for the September CIOM forum as Stephanie Gray, Head of waste management with the DoI, will be hosting a discussion on waste management, waste facilities, & waste transfer notes. There will be an update on current regulations, impacts on strategic waste facilities, waste reduction, waste transfer notes, and a general Q&A on topics discussed. This is a valuable opportunity for anyone working in the construction process that you do not want to miss. Reserve your place today while there is still space available.
The forum will be located at our office at Eagle Labs on Friday, September 30th, from 8:00 AM to 9:00 AM. Parking is available on the prom and our office is only a 5-minute walk away.
If you have any questions, please contact the CIOM office.